Inspection and maintenance
Upon request we take care for all necessary maintenance works for our plants, such as:
Readjustment of electrodes

Pull back of electrode holders

Maintenance of electrode cooling

Inspection of transformers etc.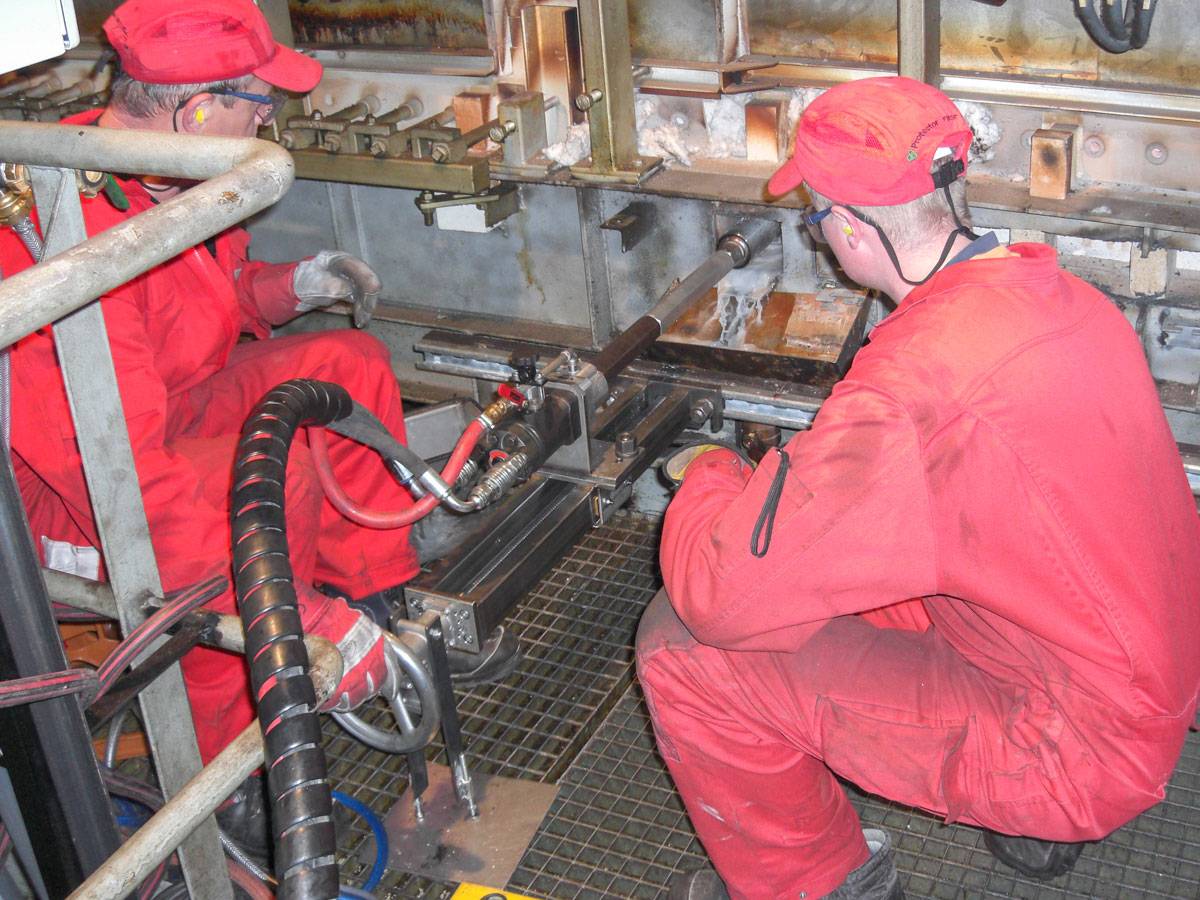 We install, change and push electrodes during operation of the furnace in hot condition with the utmost accuracy and attention. In this work, we can draw on many years of experience in a wide variety of furnaces and glass types. In addition to the installation of electrode holders, we also
drilling for bubbling tubes

probes

exploration boreholes
at various points of the melting furnace.
Consultations & Expert's Reports
We are glad to advise you on the use of electric heating systems in the field of glass melting and glass conditioning. Especially in case of problems with boosting systems related to electrode placement, power supply and transformers. We gladly provide you with expert's reports e.g. on possible capabilities for improvement or causes of failures in the field of heating systems.